CWood
This user hasn't shared any biographical information
Posts by CWood
You and your fellow bandmates must always be prepared for any number of unavoidable Questions From Elders.
Here is an example:

Rock School turned Twenty Years Old in July of 2012. Hard to believe. Here's a strip to commemorate the occasion.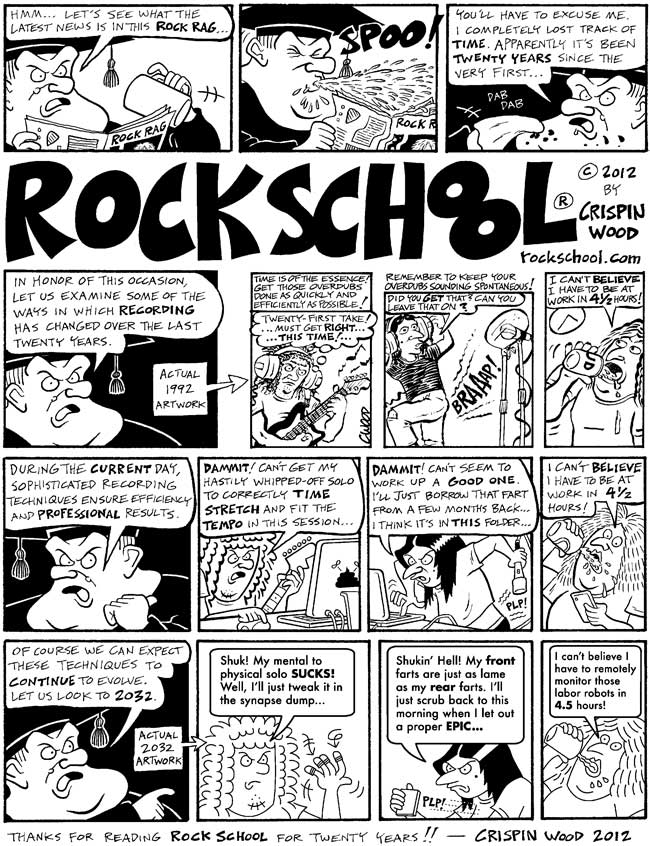 I know, I know. There hasn't been a post in awhile. How about a strip from 2012? You can see it in the comics section, or you can read it right here: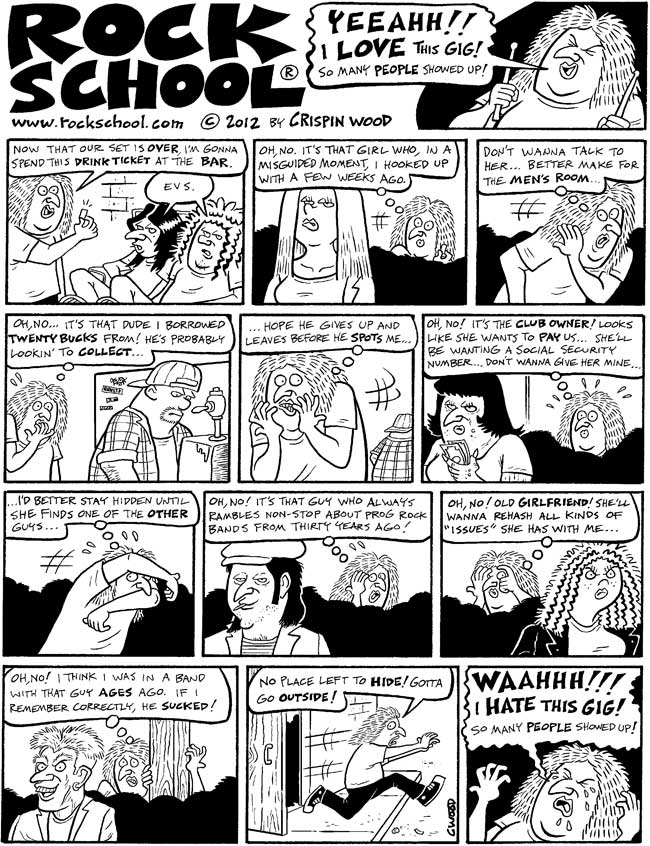 As you doubtlessly know, Rock School appears in a Boston area music mag called The Noise.  The March edition is online only. Here's the 2011 comic, since it's no longer online in the other location.

That's right! Even if you're reading this in January, or February, or in the middle of summer, it's not too late to order this Holiday-themed Rock School T-shirt.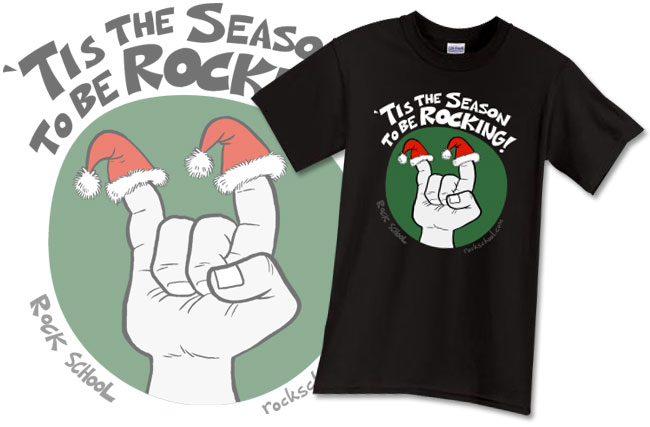 You can order via Rock School's online store – http://www.printfection.com/rockschoolmerch