Posts tagged
T-shirt
0
I don't want every post here to be a pitch for Rock School merchandise. Unfortunately, this post is about Rock School Merchandise. But this is important! If you happen to be a guitar player, and you happen to be on stage, and you happen to have no pick, then this shirt's for you.
Check it out here.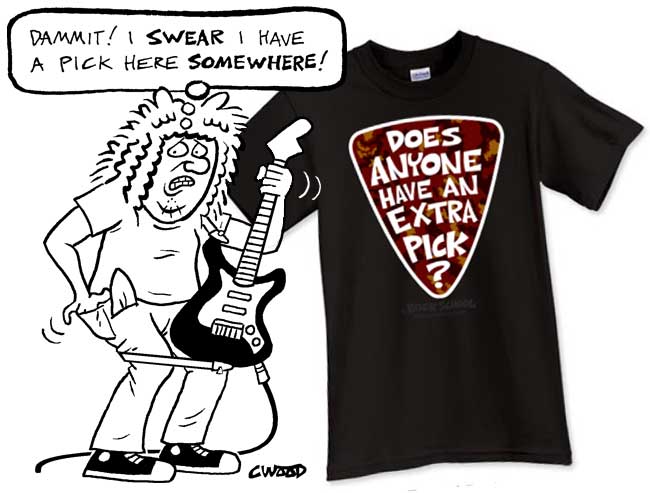 1
Here's a new shirt. Double sided!
Check it out here.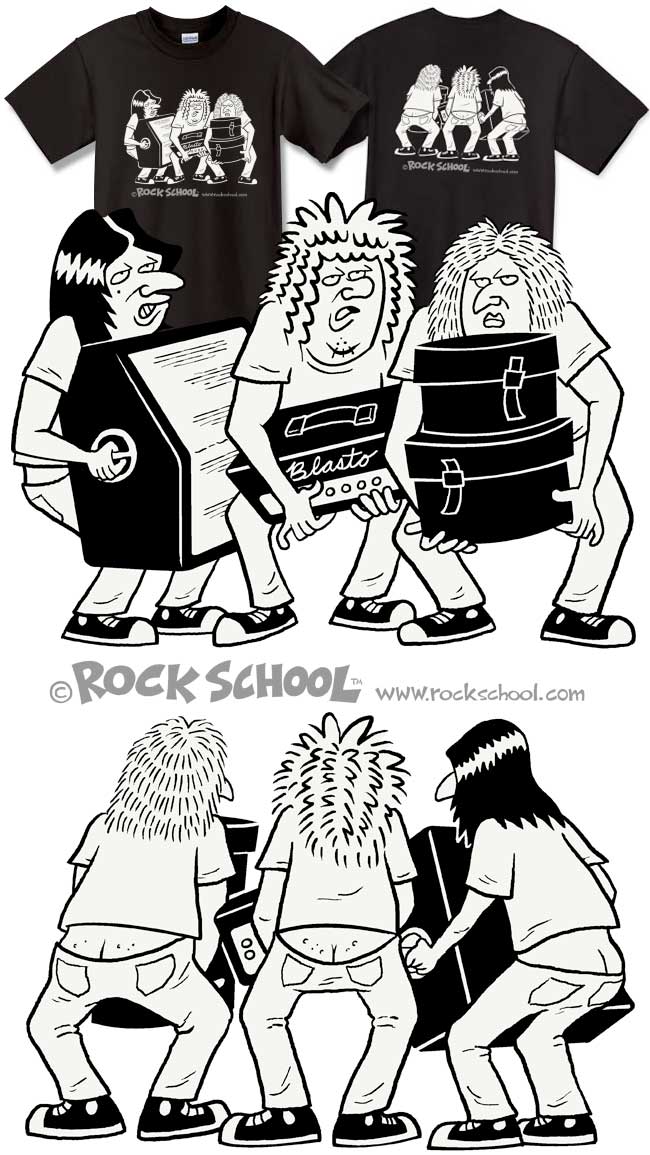 0
Here, at last, after many years of putting it off, is some actual Rock School Merchandise. I'm not sure about the quality, but it's supposed to be pretty good. Right now there are just two T-shirt designs: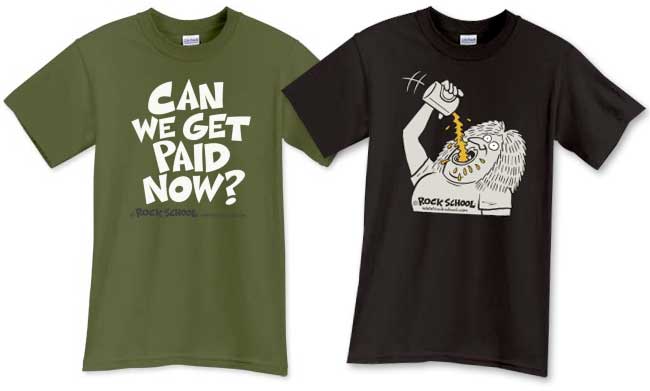 You can order these via Rock School's online store – http://www.printfection.com/rockschoolmerch
Check it out! Lots of different colors to choose from. In a few weeks I'll add more designs and more products.